The Ledger
Volume I, Number 1, August 2008
Welcome to the inaugural edition of The Ledger, our online newsletter. We plan on filling The Ledger's pages with up-to-date articles of interest and importance to business owners, managers and staff. In our first issue we are addressing the topics of electronic banking, and an under utilized feature of electronic banking: direct pay for accounts payable vendors.
We hope you like The Ledger and welcome your feedback. We want to know what you think, what topics you'd like to hear about, and if this issue's topics have been useful.
New Age Electronic Banking

Online Banking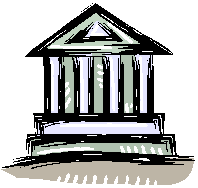 Online banking can be a boon to those businesses which use it. It allows you to do a multitude of otherwise mundane processes quickly and accurately. However, many of us are still hesitant to use this time saving feature. There are bank security issues to consider and other factors such as who should have access to the bank account and so on. Even so, I am surprised that more businesses don't take advantage of this valuable cash management tool.
If done right online banking is extremely efficient and works extremely well. We have been helping clients use this method of banking for years and have been using it ourselves without running into any major snags. The key to online banking is to check the account(s) every day, watch for unusual items that show up and if there are any, resolve them right away (by the way, the same goes for credit cards).
Vendor Payments
Processing payables can be time consuming, tedious, and expensive. If your employee(s) spend more hours on processing vendor accounts payable than you'd like them to, and you would like to free up some time for them to do something more productive, read on.
In days gone by it used to be that only large companies were able to utilize their bank for preparing direct vendor payments, and it was very costly. But as technology advanced the banks saw an opportunity for opening their services up to small business. Now the little guys can be just as efficient and savvy as their bigger competitors. Software companies such as Intuit (QuickBooks) have teamed up with some of the larger banks (e.g., Bank of America, Wells Fargo) to make direct payments to vendors available to its users (they also provide other services like accounts receivable billing but that discussion is for another issue).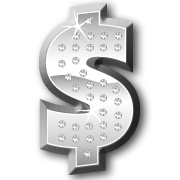 When it comes to paying bills there are two ways to utilize online banking for vendor payments. The first is the use of the banks bill pay service. You go online and set up the vendor (a one-time only process) and when you are ready to pay your vendors you go back online and tell the bank how much and when to pay. The bank prepares a check and mails it, or transfers the funds electronically to the vendor. This is usually a free service (however, there is a charge for expedited payments) and may be limited to the number of payments you can make without being charged.
The biggest drawback of this online method of bill pay is that you may also have to enter the vendor payments in your accounting software. So there is a duplication of effort. For my part I would prefer not to do the same thing twice.
QuickBooks and Vendor Payments Utilizing Online Banking
The other method of online bill payment is called direct bill pay. This is the best kept secret on the planet (of course that's an exaggeration, but few people seem to know about it or take advantage of it). Just think what life would be like if you just entered invoices, pressed a button, and didn't have to think about it again. That's a bit of an over-simplification but true enough.
Bill pay and direct bill pay may be used both for business and personal checking account payments. However, for our purposes we are going to use the business application with QuickBooks as an example.
So, how does it work? I'll begin by stating the obvious – you start in QuickBooks (I used QuickBooks Premiere 2008) at the Banking menu, then select Online Banking, from the submenu that appears select Set Up Account for Online Service. Look for your bank's name on the list of banks teamed with QuickBooks. If you find it there you can sign up for the service, the bank will download the software and you are ready to roll.
You then go into your list of vendors and give them an account number – this new field has been added through the bank download. The vendor information is uploaded to the bank. To pay the vendors you enter your invoices in the usual manner. When it's time to pay them you select them and check the online payment feature (also added through the bank download). Then you tell QuickBooks to send the selected invoices to the bank.
That's it! You do nothing else. The bank takes care of the rest; it prepares the check (or electronic transfer), stuffs the envelope, pays for and puts the postage on the envelope, makes the trip to the post office, in short everything.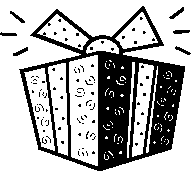 There's a bonus feature that comes with this service -- it does the bank reconciliation for you! When you make electronic payments the bank automatically enters the information in the check register. At the end of the month (or any intervening time) you can tell the bank to download the "bank statement." It automatically flags items that have cleared. As long as you've included all banking transactions in the check register you're there. A bank reconciliation that does itself! Wow, it doesn't get better than that!
Well, the next obvious question is: And how much does all this cost? Depends on the bank. The Bank of America charges $10 a month to process 20 payments. The charge for the number of payments over 20 is $2 for every five new payments. A bargain when you consider what you pay in payroll costs for an employee spending days each month on processing those same payments.
Direct bill pay relieves a lot of the drudgery of shuffling a lot of paper around on a regular basis, is efficient and cost effective. If you utilize the electronic delivery feature for bills and statements it helps to preserve the environment. Yea, it's a win-win!
Think about it, and if bill pay or direct bill pay seems right for you, give it a try!