eAccountingAnswers™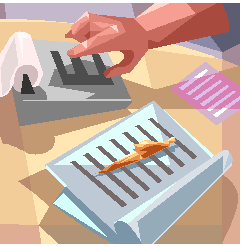 Who can you turn to when you have questions about your financial reporting and systems; when you want to know the best way to use the power of your computers and financial software?
Your CPA firm is sometimes a good source. However, CPA firms are expensive, hundreds of dollars per hour, may take a long time to return your call, and you don't know the charge until you get the bill. Your accounting software support also costs a lot, but rarely goes beyond the technological aspects of the software to include accounting and finance answers.
The right answer is eAccountingAnswers™ – an innovative solution that will provide you with quick answers whenever they come up, all for a single annual fixed subscription fee. eAA gives you both the CPA and the technological expertise together, so you get the best answers, whether it is a basic "how-to" accounting question, or a complex application of your financial software, or a question about utilizing internet-based solutions in conjunction with your in-house systems.
---
WHAT WE DO
Here are a few of the topics we cover:
Payroll and contract employees: payroll tax deposits, quarterly filings, how to file electronically (941s,W2s, 1099s), who is an employee and who is not

Employee benefits: Section 125 Cafeteria Plans, 401(k) Retirement plans, sick and vacation pay, bonuses

Accounting: general ledger, accounts receivable, accounts payable, payroll, inventory, journal entries, bank reconciliation, balance sheet account reconciliation

Internal controls: What do I need to do?

eCommerce: electronic banking, direct pay accounts payable, internet credit card sales

Chart of accounts: design, theory, implementation -- is there a method to this madness?

Closing the books: closing entries, cutoff dates – are we there yet?
With your annual subscription there is no limitation on the number of times you may contact us. We interact directly with our subscribers on a one-to-one individualized basis.
We utilize the power of the internet for this service via email correspondence, and direct telephone contact for those times when more than just email is necessary. (Upon request we can also work directly – i.e., computer to computer – utilizing GoToMeeting
™
. There is an additional fee for this service.)
---
WHAT WE DON'T DO
We do not answer tax questions regarding corporate, partnership, non-profit, LLC, or individual taxation.
This service does not help you select accounting software, or redesign your accounting system, or deal with compliance issues. We do offer those services but they are separate from the eAccountingAnswers™ program. For our menu of CFO and Controller services click here.
---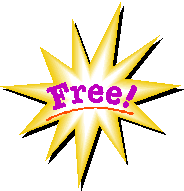 If you would like to try our accounting answers service for free to see just how it can work for you, we have a trial service. You may send up to two questions at no charge. The questions must be made within two weeks of each other. Please click here to send an accounting answers trial question.