Accounting Software Assistance
Accounting software, like most software, has a big learning curve and many ways to implement any particular process. Few companies are using their accounting software to its potential. It takes an expert in that software, and in computer systems in general, and in high-level accounting, to put it all together and design the right structure and processes for your particular situation.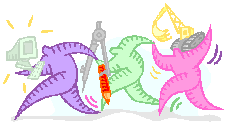 And in addition there are other systems involved besides the accounting software.
There are usually a huge number of spreadsheets involved in your accounting processes. Spreadsheets are powerful tools, but also often overused or misused. The best situation is to have your key spreadsheets linked directly into your accounting data, so the numbers do NOT have to be re-keyed into the spreadsheets. That is a huge waste of labor and a big source of errors as well.
Such "integration" between the various parts of your systems is one key to maximizing their potential. Another example is a construction company that has a fleet of trucks and heavy equipment and has specialized Fleet-Maintenance software for it. The shop will typically enter Work Orders into that system which involve the purchase and/or inventory-issues of vehicle parts. Those purchases and issues can be linked into the accounting software's purchase order and inventory modules, eliminating re-keying them. This type of integration is commonly missing among various parts of people's financial systems: other examples would be on-line sales on websites, or included meals in the cafeteria of a club or residence home. Any such sales should be transferred directly into the accounting system on a batch or on-going basis.