Streamlined Accounting Processing
Sometimes no matter how wonderful your accounting department is, something seems to be amiss. Maybe the reports are often delayed. It could be that something looks a little funny on the financial reports, but you just can't put your finger on it. . .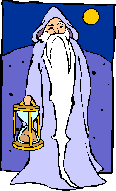 Time for a checkup! After awhile accounting systems, policies and procedures, just get old and obsolete. Could be the system wasn't grown and maintained as the company grew. The result being that your financial reporting system is no longer giving you the information you need.
If your accounting system(s) isn't all that it can and should be you could probably make just a few changes and reap some big benefits from that.
Once the right procedures are in place, you can achieve such things as a "48-hour closing" – meaning that you would get your financial and management reports within two days after the end of every month! Trends will be spotted faster and problems recognized sooner, giving you more control over the outcome.
Maybe you also should be receiving a cash flow analysis report (Where did all that money go?) and useful aging schedules of your receivables that you can depend on.
You can also know with certainty that all of these reports are reliable, because you can put in place the checks and balances, the regular reconciliations, that tell you whenever things get out of balance.