Your Path to Smooth Reliable Accounting Solutions
WELCOME to the Stepping Stones website. We provide an accounting and consulting service that is unique in many ways. We offer CPA quality services, performed by experienced professionals, utilizing a finely honed combination of accounting and computer skills.
We invite you to take a little time to review the many accounting, consulting and computer services we offer. We have clients of all sizes and types from non-profit organizations to construction.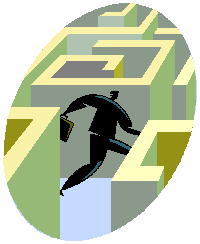 When you engage Stepping Stones you get it all – CPA, CFO, controller, financial and management systems design and support, as well as a full range of accounting systems support. We can help you produce customized financial reports that are friendly, sensible and comprehensible, and we even do custom programming for those situations where one-size-fits-all software just doesn't work.
So whether it's just a short-term assignment or an interim CFO assignment, Stepping Stones is your path to high quality financial services.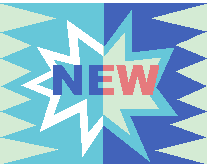 WHAT'S IN THIS ISSUE of the The eLedger
We start off this issue with a section called This and That. It is just what its title describes: an eclectic compilation of announcements, snippets and sometimes pithy stuff. Sometimes serious, sometimes funny

Next we go to a book review of Thomas Friedman's book: Hot, Flat and Crowded: Why We Need a Green Revolution - and How It Can Renew America. In this era of renewed consciousness concerning the re-greening of our world, this book is must reading.

Lastly, our Pre-Tax Time Tidbits column addresses some new tax issues recently put into effect, that you may wish to consider before the end of the year.

Also stop by the eAccountingAnswers™ page and take advantage of the free trial offer explained at the bottom of the page.
Thank you for visiting our site. We look forward to working with you soon.